Waste recovery and water treatment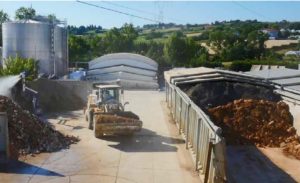 We provide advice and support across the board, from the production phase of the waste to its reuse as secondary raw material.
We deal entirely with the legal and regulatory aspects related to management
Our success is based on the continuous communication between the staff in the field and the R&D department, forging services and cutting-edge technologies capable of responding to each case and point.
Wastewater treatment
Inertisation, stabilisation and centrifugation of sludge
Soil washing land
Land bioremediation
Operations of sorting, reclamation, washing and pressing of the waste
We offer technical, management and administrative support directly at our customers' waste production plants. Our interventions are specifically and individually designed to support industrial companies that deal with the management of hazardous and non-hazardous waste
Water purification plants
Construction and installation of water purification units for the following industrial sectors:
Oil & Gas
Pharmaceutical chemical
Food and Wine
Metallurgy
Textile industry
Mining
Manufacturing
Our plants aimed at the recovery of hazardous and non-hazardous waste have integrated environmental authorisation (AIA)
Registration in the National Register of Environmental Managers (registration B001330), Emilia Romagna Regional Section in the categories: | 4 and 5 classes E | 9 class A | 10A class D | 10B class D
Cerasolo Ausa di Coriano (RN): authorised capacity 230,500 tons/year – R3, R4, R5, R8, D8, D9, D13 and D14. Storage: 8,980 tons – D15 and R13.
Ostellato (FE): authorised capacity 54,000 tons/year – D8, D9, D13 and D14. Storage: 2,544 tons – D15 and R13.
Gela (CL): authorised capacity 219,000 tons/year – R3, R4, R5, R8, R12, D8, D9, D13 and D14. Storage: 8,980 tons – D15 and R13.
A2A Ambiente S.p.A.
Aeronautica Militare
Amsa S.p.A.
Api – anonima petroli italiana S.p.A.
ATAC S.p.A
Autogrill S.p.A.
E-Distribuzione S.p.A.
EG – Euro Garages S.p.A.
Enel Produzione S.p.A.
Eni Rewind S.p.A.
Eni S.p.A.
Esso Italiana S.r.l.
Finmeccanica S.p.A.
Hera S.p.A.
IES – Italiana Energia e Servizi S.p.A.
IP – Italiana Petroli S.p.A.
Italgas Reti S.p.A.
Jinzhou Qingdaofu Env. Co LTD
KRI S.p.A.
Kuwait Petroleum Italia S.p.A.
Leonardo S.p.A.
Lusochimica S.p.A.
Maserati S.p.A.
O-I Manufactoring Italia S.p.A.
Oliudreifing EHF
ONO Env. Holding Gmbh
Parco Viva Garda Zoological S.r.l.
Petronas Lubrificants Italy S.p.A.
PPG Industries S.r.l.
Raffineria di Gela S.p.A.
Rete Ferroviaria Italiana S.p.A.
Retitalia S.p.A.
Saras S.p.A.
Sarlux S.r.l.
Selex S.p.A.
Solvay S.p.A.
Stantec S.p.A.
Syndial S.p.A.
Tamoil S.p.A.
Tiesse S.p.A.
TIM S.p.A.
Totalerg S.p.A.
Trenitalia S.p.A.
Versalis S.p.A.
Whirpool S.p.A.
Wood Environment & Infr. Solution Inc.
CINA
FRANCIA
GERMANIA
GRECIA
ITALIA
LIBIA
OLANDA
POLONIA
QATAR
ROMANIA
SLOVACCHIA
TAIWAN
TURCHIA
UNGHERIA