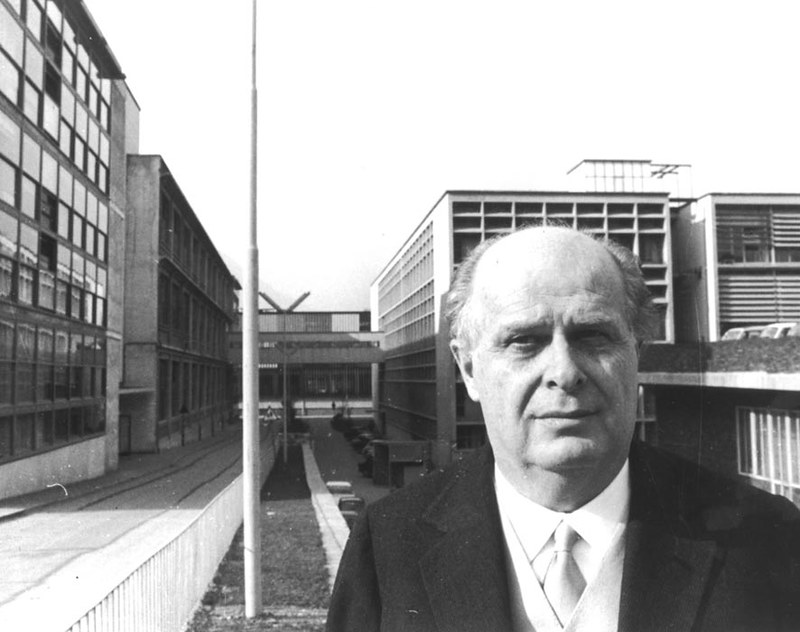 Adriano Olivetti
3 March 2021
Posted by: Redazione
category:
no comment
Petroltecnica celebrated the figure of the visionary entrepreneur Adriano Olivetti in June 2010, 50 years after his death. Born on 11 April 1901, in Ivrea, Adriano Olivetti, industrialist but also intellectual, urban planner and publisher, died at 59 on 27 February 1960, after having spent a lifetime trying to combine the logic and successes of the company with a social project still innovative today.
 Adriano Olivetti's was an industrial dream that certainly aimed at success and profit, but also a social project that implied a new relationship between entrepreneur and worker, as well as a new relationship between factory and city.

 We asked ourselves what remained of the Olivetti experience and, above all, if its philosophy and action could find new relevance. Petroltecnica thus decided to organise a Seminar open to the city of Rimini, to trade associations, to the media, to individual professionals, scholars and to all interested parties, dedicated to the figure of the entrepreneur Adriano Olivetti Our goal, fascinated by this character unique, was to find, in the fertile anomalies of his thought, some keys to interpreting modernity that was only partially understood. It is possible to identify aspects of his experience that can be transferred to the contemporary business world. An operation based on tradition, but with an eye to the future.

The day saw the prestigious speeches of Mariella Crocellà ( (Journalist, author of the Rai programme Adriano Olivetti for the transmission La Storia Siamo Noi by Giovanni Minoli) and Carlo Ronca (Engineer, former Olivetti executive, head of research at the Adriano Olivetti Foundation on the intellectual capital of business and community).
Our seminar was divided into two days: one in the company and one at Rockisland, one of the most fascinating clubs in Rimini that embodies the maritime identity of the city and, ideally, the desire to sail in the open sea to discover the world.