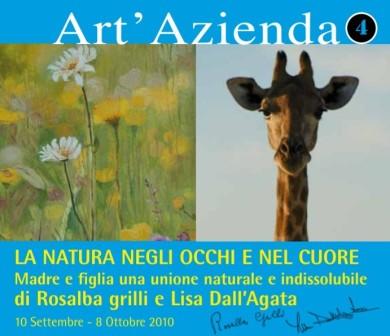 Art company
3 March 2021
Posted by: Redazione
category:
no comment
At the end of the 2010s, it seemed a positive and trusting sign to organise periodic art exhibitions in the company: painting, sculpture, photography, video, installations. In this way, we set ourselves in contrast with the behaviour that was unfortunately common in those years in the public and private sector, of cutting culture as "unnecessary expense".For a few years, the protagonists of these exhibitions were alternately an artist from outside the company of local and national fame and an artist – employee of the company, with this passion as a personal hobby and who was sometimes at their first experience in displaying their work. The objective of this initiative was not to create a gallery or a museum but to give life to a relationship between individuals, even those most unrelated to these issues and a possibility of artistic expression understood as a creative act and as an object of creation. This initiative is perfectly in line with the company philosophy that aims to enhance the individual as a whole and not just as a professional player. Always, approaching an art object is an element of stimulus, reflection and deepening.
This initiative has been appreciated at an institutional level in its aims and originality, so much so that we have obtained the patronage of the Municipality of Rimini, Coriano and the Province of Rimini.
For each exhibition, the company takes care of the design and printing of a catalogue with the collaboration of the artist and, at the end of the exhibition, buys a work that is placed in the various rooms within the company so a tangible, tactile, visible, trace and memory remains of the exhibition.